Learn the Hebrew language with Israel's spirit! Practice with modern and Biblical dictionary. Learn, the Torah and Jewish prayer for beginners with the friendliest multimedia, software and books. Get a taste of Israel as you learn to speak like Israelis. Enjoy Jewish traditions, history, culture, music, Bible and Jewish prayers tutorial with word-for-word translation and transliteration. Be assured with our unlimited, free, over the phone technical support!
Biblical Hebrew Essentials - charts + audio CD
see more
A must have for students of Biblical Hebrew!
---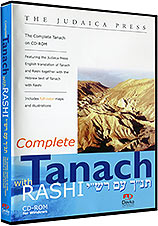 Tanach with Rashi
This is world's best Bible Commentary! A real eye opener! see more
---

Dogs, love and Hebrew - what's the connection?
---
Writing Styles - Modern and Biblical
---
Print 100 or 1000 flash cards
from your printer!
---

Download charts & writing styles
Learn the Hebrew alphabet and download practical charts of both the print and cursive styles.
View and download writing styles - Modern and Biblical.
See text samples
---
Thousands of people write our resume daily...
Why do thousands of people, universities, synagogues, day schools, Bible schools and diplomats, including the staff of the US embassy in Israel, prefer our software and tutorials? What do universities think about our language software? See answers below:
See University's review of Hebrew World
---
---
Learn Biblical Hebrew and Jewish Prayer

World's finest programs of Hebrew, Bible and Prayer

Featuring: The Phonetic Bible

World's Best Hebrew Bible program

New Edition with a free Hebrew narration CD

Phonetic Hebrew English Bible
All new, updated with Accent marks so you too can read the Bible in Hebrew fluently... See more

Babylon Hebrew English Dictionary

Lift up your spirit!




Hebrew English dictionary with over 6 million words!
See more

Hebrew Prayer Essentials charts + CD
With a great performance See more


See these + all Hebrew study products

Your Source for Modern and Biblical Hebrew

See our Dore Bible Illustration Albums!

---

Language instruction with a touch of fun!

---

Free Products See our great Bundles!

---

(We offer modern and Biblical Hebrew books & software with line-by-line English translation and transliteration).
Hebrew/Jewish Prayer Learning
Bible/Hebrew Learning Tools

First Steps in Prayer

Hebrew World

Biblical Hebrew

Narrated Bible

First Steps in Hebrew Prayer. Book + audio CD ...See more

The friendliest Hebrew learning multimedia program ever made ...explore


The program that focuses on Biblical Hebrew ...See more

The Whole Bible Narrated in Hebrew ...See more

Trope Trainer

Psalms of the Heart

Automatic Translator

Living Israeli Hebrew

Bar Mitzvah trainer Hear the Torah sung ...see more

The Intimate Touch of Hebrew most healing and soothing Psalms + audio CD ...see more

Heb/Eng Translator

Single Word - Sentence and Full Document Bi-Directional Translator. See more

For the beginner... the very beginner ...see more

See these + other Prayer tutorials

See these + Bible study products

MUST SEE!!! - Indulge your eyes with dazzling, gorgeous letter sets!: The Most Beautiful Hebrew Alef-Bet CD-ROM --You have never seen anything more beautiful! -- Click Here to
check out!
NEW! Use the amazing Jewish Art Letters!